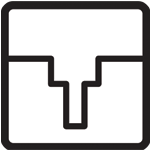 CYLINDRICAL,
FLAT-BOTTOMED COUNTERSINK
FOR INSERTING PLUGS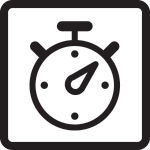 GUARANTEED TO SAVE TIME
2 PROCEDURES IN ONE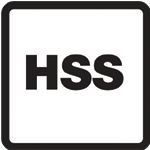 STEEL HSS
100 Cr6
HSS GROUND DRILL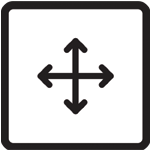 DEPTH OF COUNTERSINK AND
DRILLING ADJUSTABLE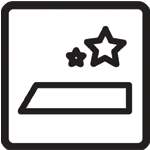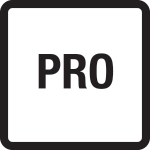 UNCOMPROMISING
QUALITY AND PERFORMANCE
COMPLIANCE DTU 51.4
The NÖVLEK® plug step drill bits comply fully with the requirements of standard NF DTU 51.4 for pre-drilling.
The NÖVLEK® step drill is unique. It is designed to pre-drill the screw hole and sink a flat-bottomed, cylindrical cavity into which the plug will fit. The cylindrical shape of the hole allows the plug to lock perfectly into place.
The flat base ensures maximum contact area between plug and support, especially for glueing.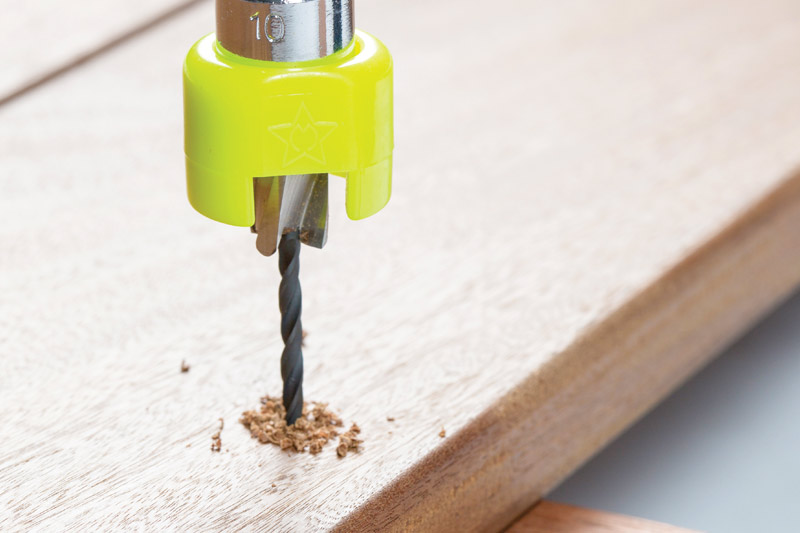 Keep the drill at an angle of 90° with respect to the surface being drilled.
The drill must be held fully perpendicular (at 90°) to the surface being drilled, throughout the drilling operation, to avoid breaking it.
The pressure applied to the drilling machine must also be applied in the axis of the drill bit and perpendicular to the surface being drilled.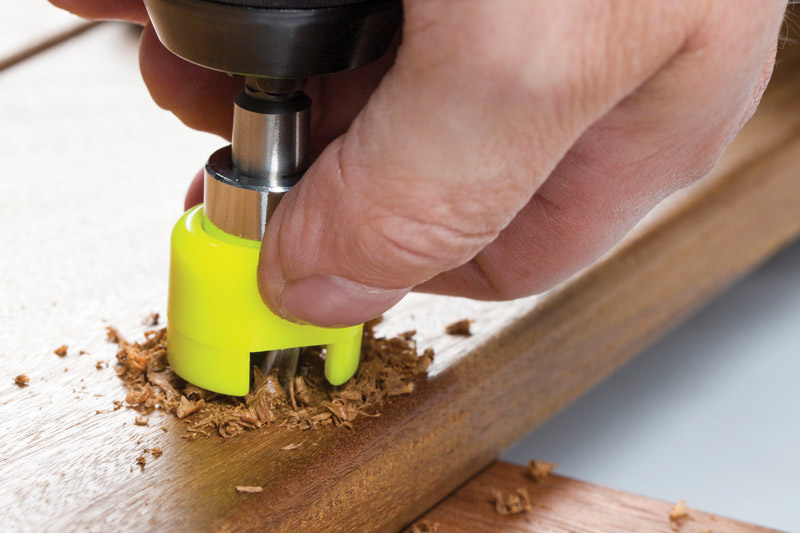 No marks on the wood
To ensure a perfect result, hold the depth stop between two fingers to stop it rotating and avoid any shavings which are between the end stop and the board being caught and marking the surface of the wood.
This ensures the shavings are completely removed during drilling.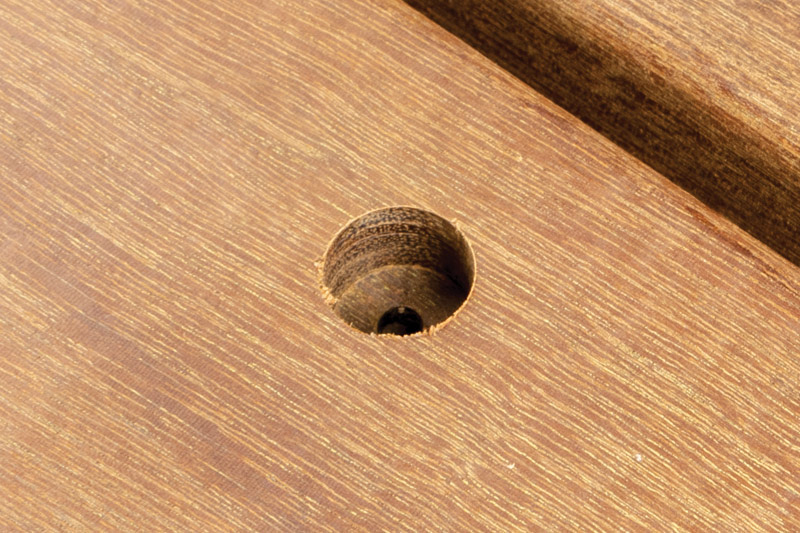 Cylindrical, flat-bottomed hole
The step drill bit for plugs, exclusive to NÖVLEK®, is designed to drill a flat-bottomed cylindrical hole into which the plug will fit perfectly.
The blades ensure a sharp, splinter-free cut in all types of timber.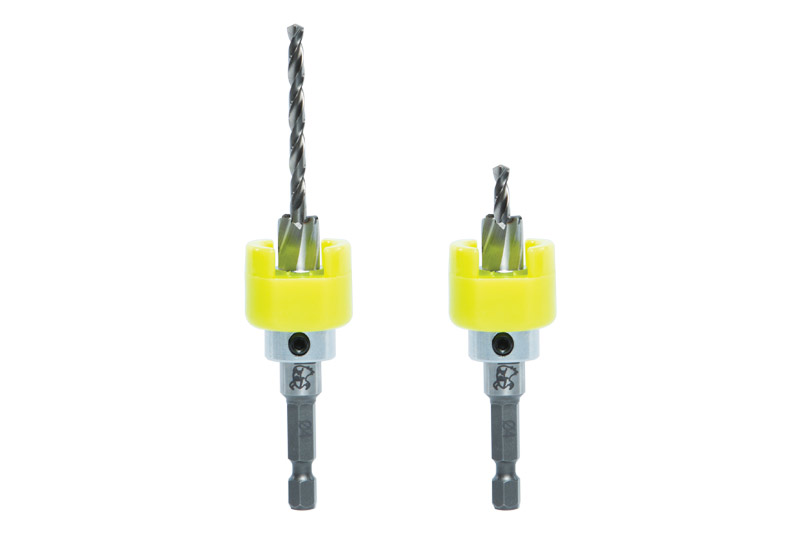 Adjustment according to the job
The height of the drill can be adjusted, especially to modify the drilling depth to suit the timber being used. A board in an exotic species, laid onto a joist also in an exotic species, requires the joist and board to be drilled through for the full length of the screw. Where the same board is laid onto a joist in a resinous wood only the board needs to be drilled.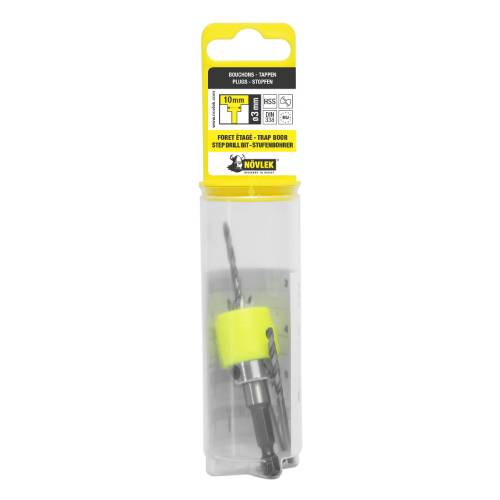 ---
∅ Routing bit: 10 mm
∅ Drill bit: 3 mm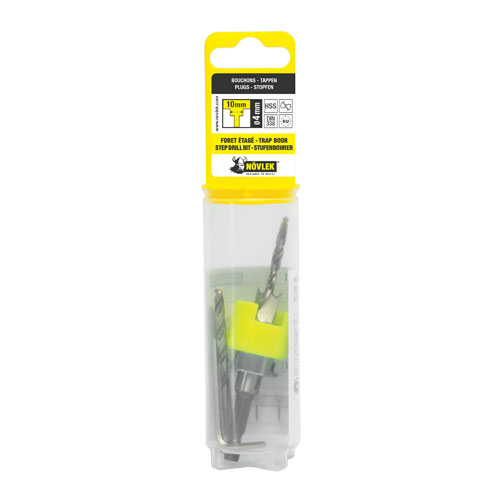 ---
∅ Routing bit: 10 mm
∅ Drill bit: 4 mm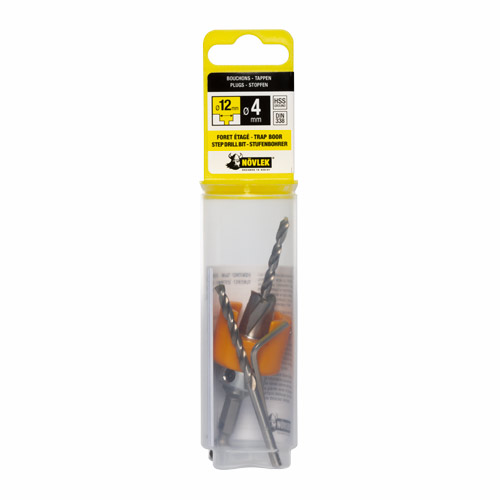 ---
∅ Routing bit: 12 mm
∅ Drill bit: 4 mm