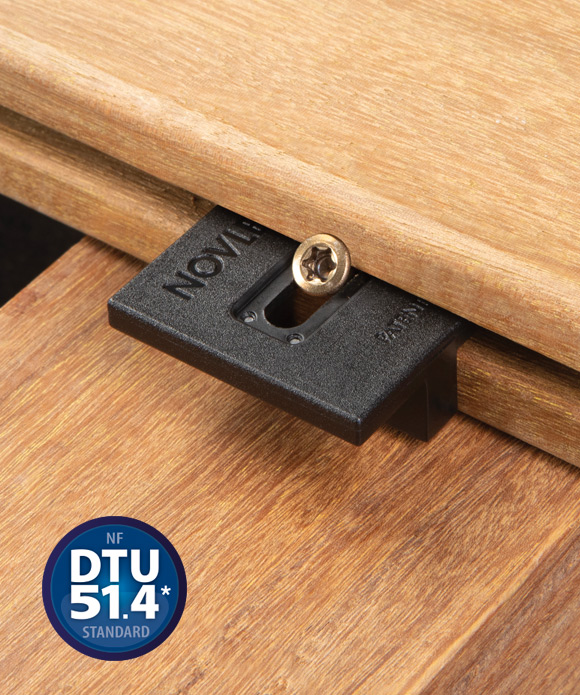 HardWood Clip® is the most advanced, effective fastening system on the market for timber decking and cladding, thanks to its exclusive and outstanding technical characteristics.
The invisible SoftWood Clip™ fasteners are designed especially for decking and cladding, in stable treated timber: heat-treated pine, heat-treated ash, Accoya®, Kebony®, bamboo, etc.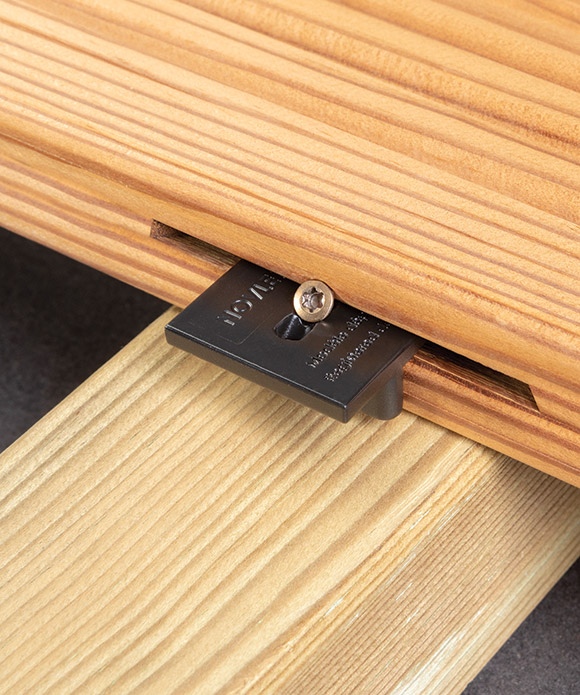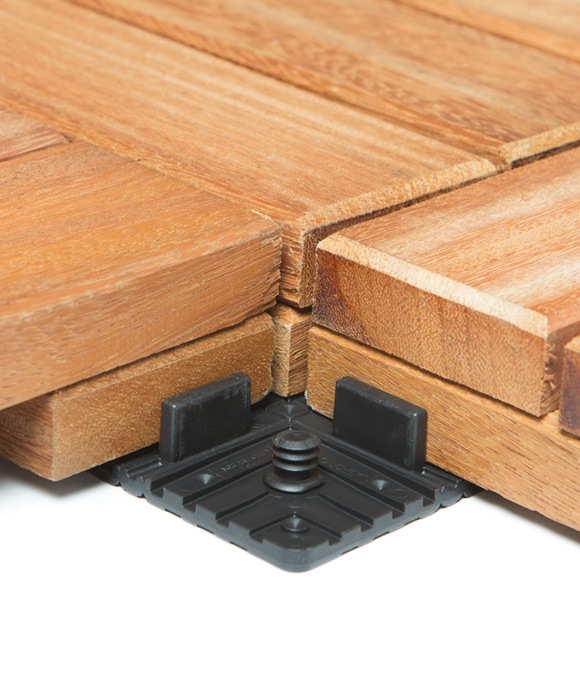 Easy to install and to dismantle, the Square Clip™ allows the assembled decking or flooring tiles to be endlessly reorganised and rearranged.
The Roots hidden fastening system is a real innovation in the field of concealed fastenings for timber decking.
The Roots fastening is fitted under standard decking boards, with no specific profile.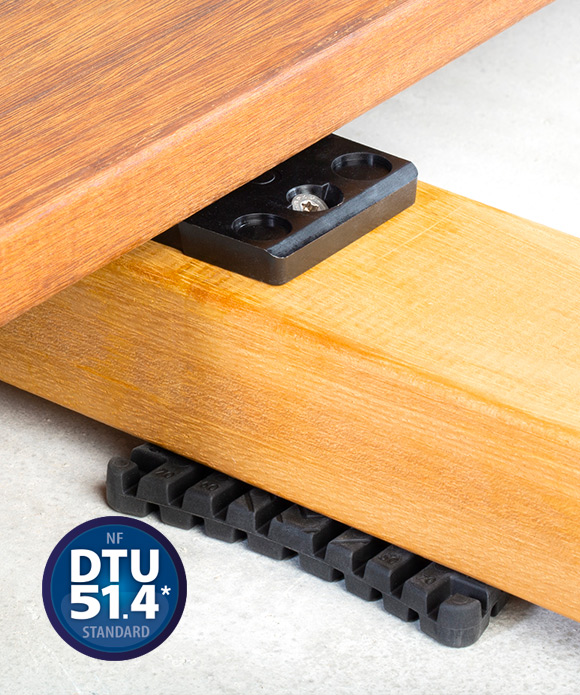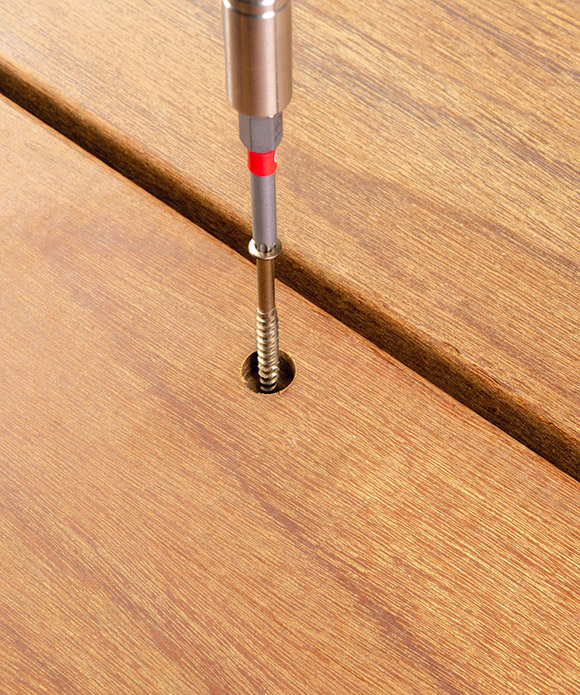 The SPAX® 4×45 screw, in A2 stainless steel, is exclusive to NÖVLEK®.
It has been specially designed for the HardWood Clip® and SoftWood Clip™ invisible fasteners for timeber decking and cladding.
Its properties also make it an excellent, discreet screw for installing wooden cladding boards.