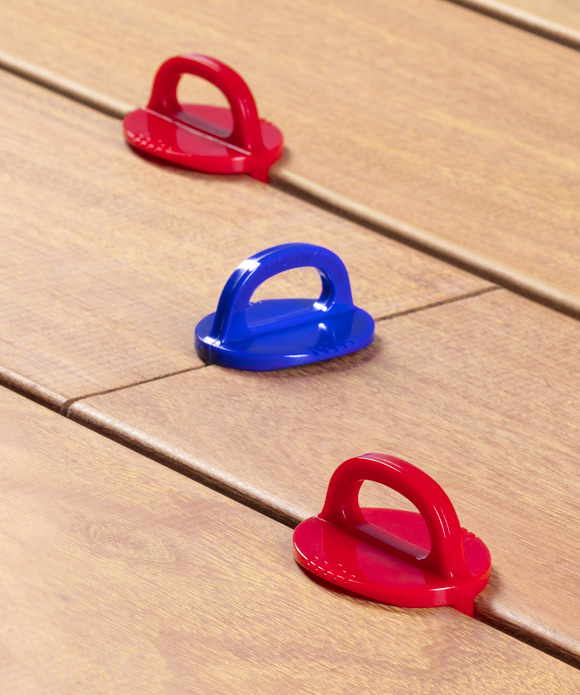 The NÖVLEK® spacers ensure the correct, consistent spacing between the decking boards during installation, thus allowing good ventilation, water runoff and hygiene for the wood.
Step drill bits for wooden plugs
The NÖVLEK® step drill is unique. It is designed to pre-drill the screw hole and sink a flat-bottomed, cylindrical cavity into which the plug will fit.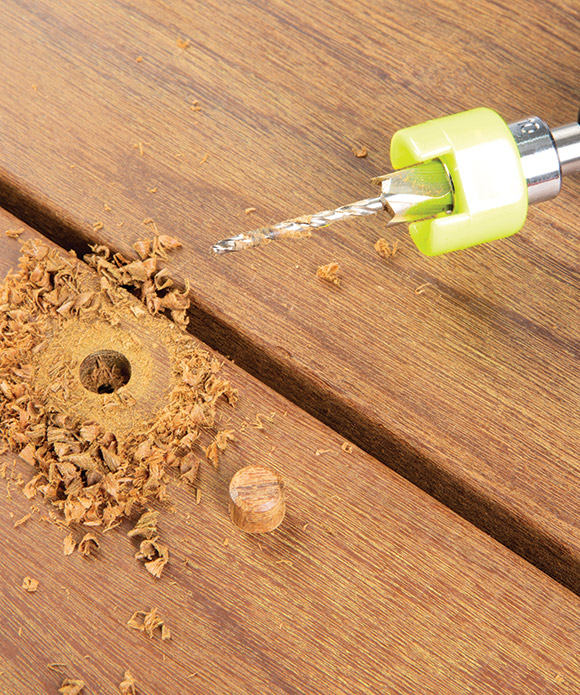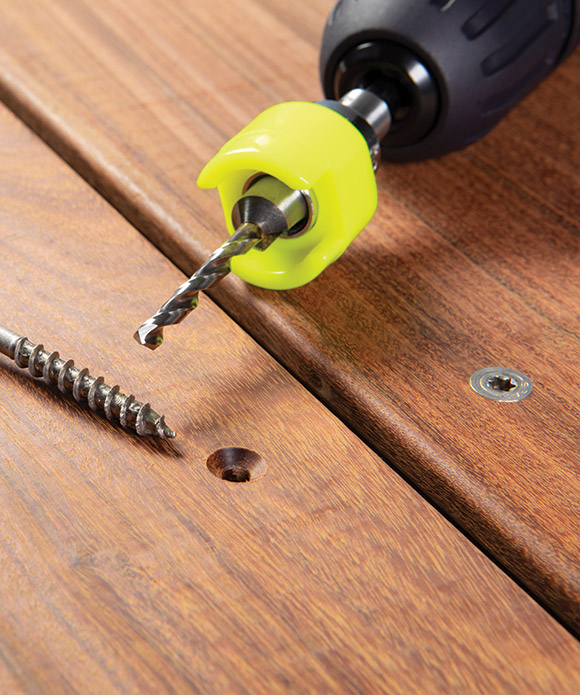 Drill countersinks for decking
The NÖVLEK® drill countersinks for decking is designed to pre-drill the board and joist, and countersink the hole for the screw head, in one operation.
Using NÖVLEK® board clamps when installing decking or cladding boards allows them to be tightened, straightened and held in place quickly and effortlessly.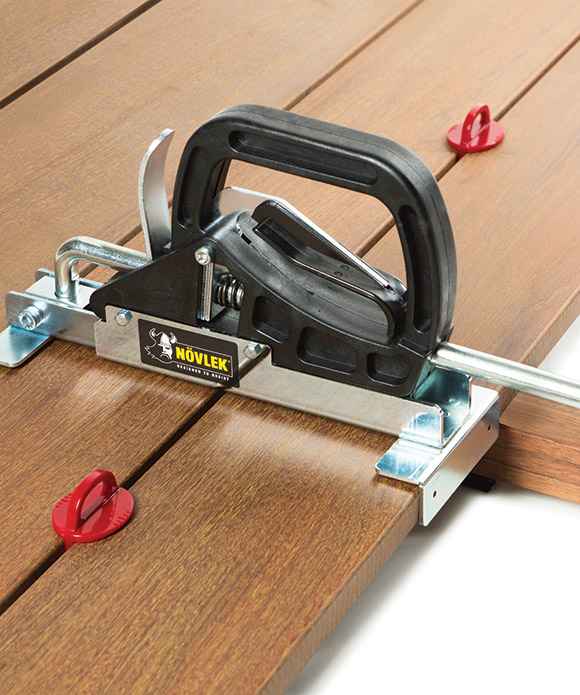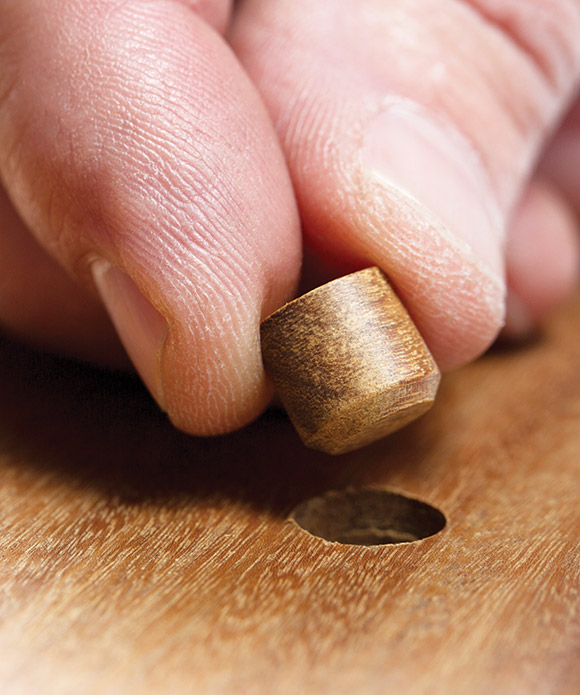 The NÖVLEK® wooden plugs ensure a perfect, attractive finish for decking, cladding and joinery, with no screws visible.