HIDDEN FASTENING SYSTEMS FOR STANDARD BOARDS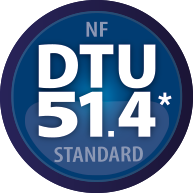 The Roots fastening system is the result of a lengthy, rigorous process of developing, testing and finalisation, assisted by the FCBA engineers in Bordeaux.
Roots is the only underside, hidden fastening system designed for standard boards to have been assessed as compliant with the requirements of standard NF DTU 51.4 relating to fastenings for decking boards in stable and moderately stable, tropical and resinous woods.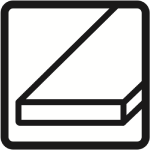 POUR LAMES STANDARDS
TOUS TYPES DE BOIS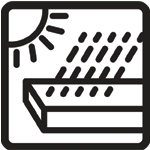 EXTRÊME STABILITÉ
PAR TOUS TEMPS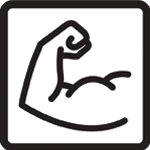 RÉSISTANCE MÉCANIQUE EXCEPTIONNELLE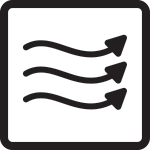 FULL VENTILATION OF UNDERSIDE OF BOARDS
NO WATER RETENTION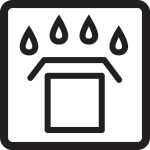 PROTECTION OF THE JOIST WITH CAPPING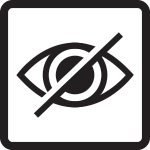 FASTENERS AND JOISTS COMPLETELY INVISIBLE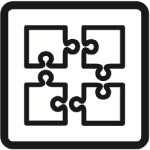 EASY TO FIT AND DISMANTLE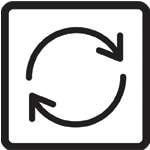 RÉUTILISABLE APRÈS DÉMONTAGE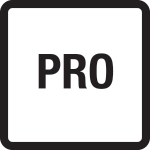 QUALITÉ ET PERFORMANCES SANS
COMPROMIS
DTU 51.4 - Fastening requirements for decking boards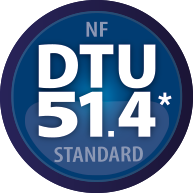 The Roots hidden fastening system has had a technical evaluation by the FCBA confirming its compliance with the requirements of the standards NF DTU 51.4 and NF B54-040 regarding decking board fastenings.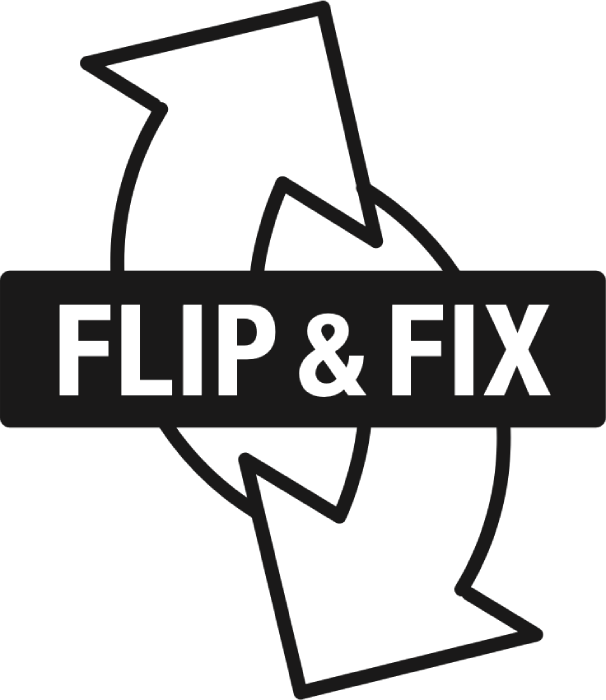 The Roots fastenings are easy to install. They need only 2 successive, repeated operations, flip & fix. The fastenings are screwed under the boards. They are then screwed onto the joist in the usual way, on one side of the fastening.
The other side is held by a system similar to a "tongue-and-groove" process, with the adjacent fastening.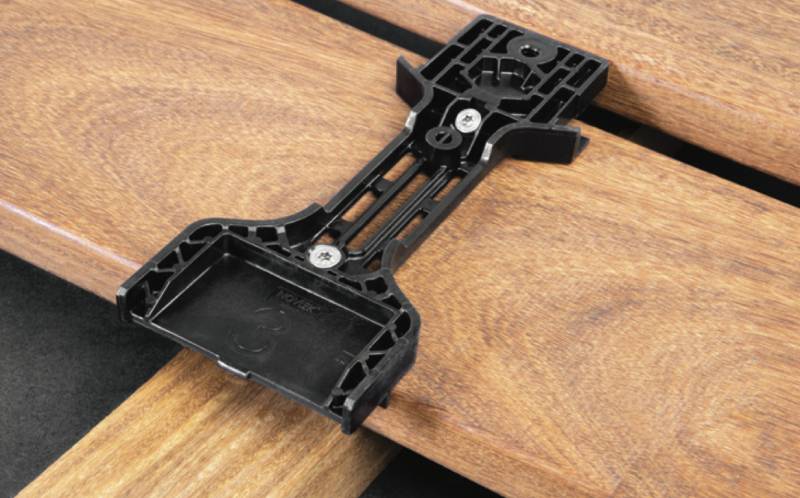 Flip & fix
Flip the board over so the underside is on top.
Screwing the Roots fastening to the underside of the board.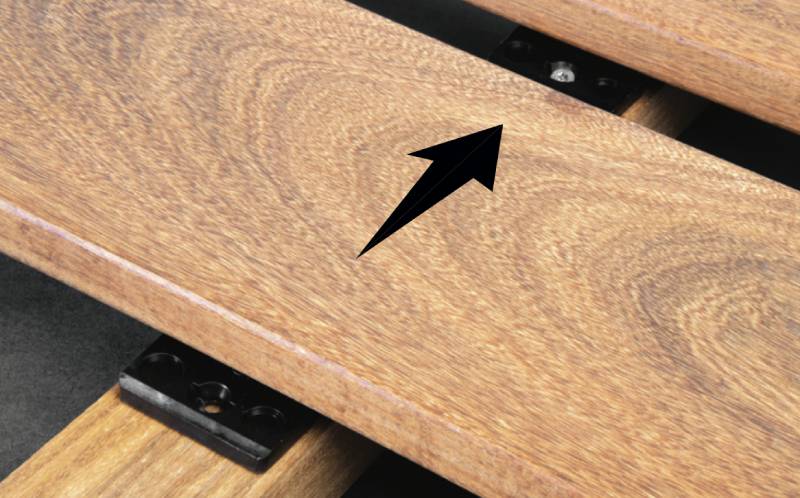 Flip
Turn the board over and insert it into the adjacent fastening.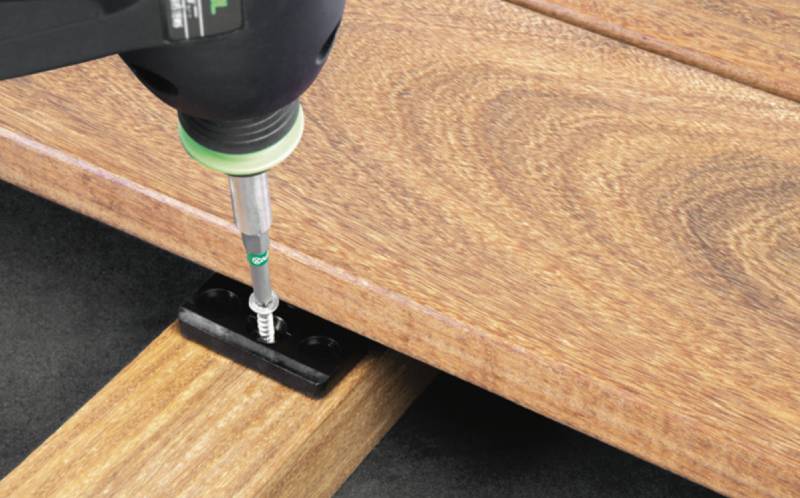 Fix
Screwing the Roots fastening in the normal way onto the joist.
EASY TO FIT, FROM THE FIRST TO THE LAST BOARD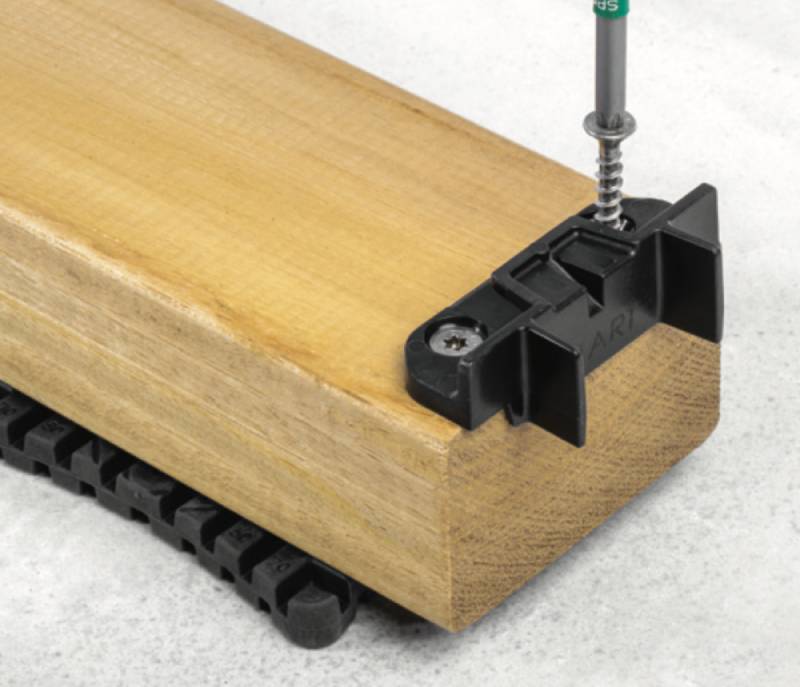 START piece
The starting piece, identifiable by the word START engraved on it, has a lateral overhang of 10 mm as required by the standard NF DTU 51.4. It is designed for holding the fastening for the first board.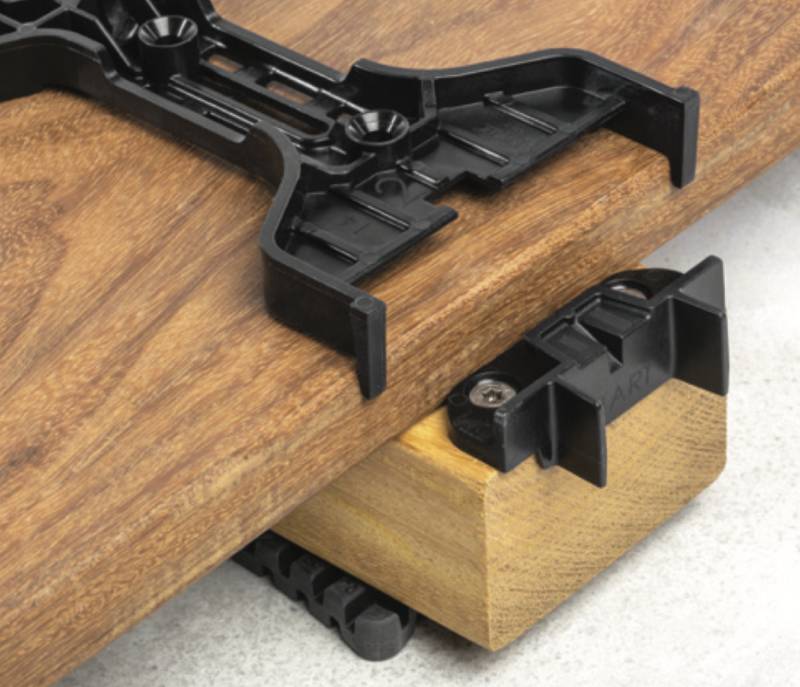 Fastening the 1st board
Fixing for the first board supplied in every pack, is designed to be completely embedded in the starting piece (START), thus ensuring it is in exactly the right position.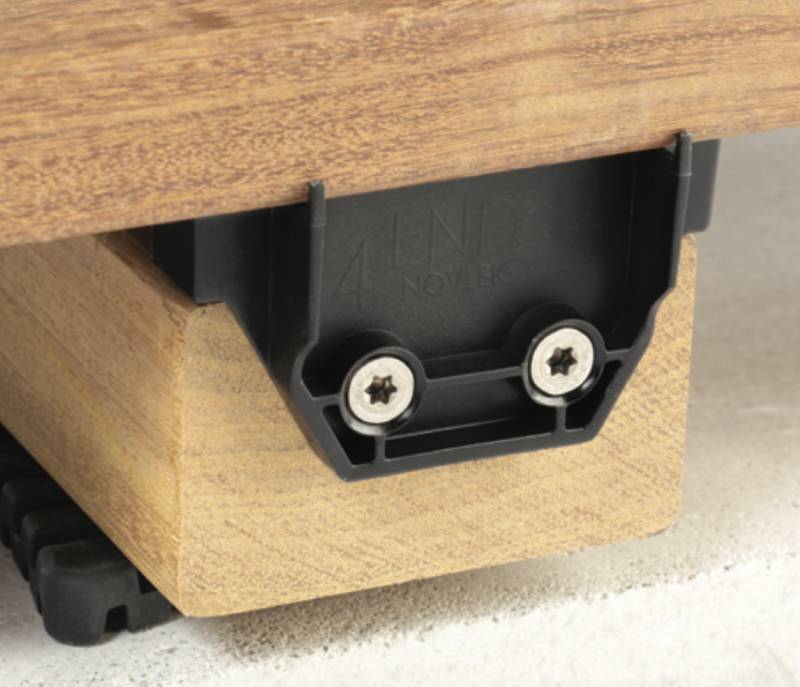 End piece (END)
The end piece, identifiable by the 4-END engraved on it, allows the final board, up to 70 mm wide, to be fitted easily.
It ensures a lateral overhang of 10 mm as required by the standard NF DTU 51.4.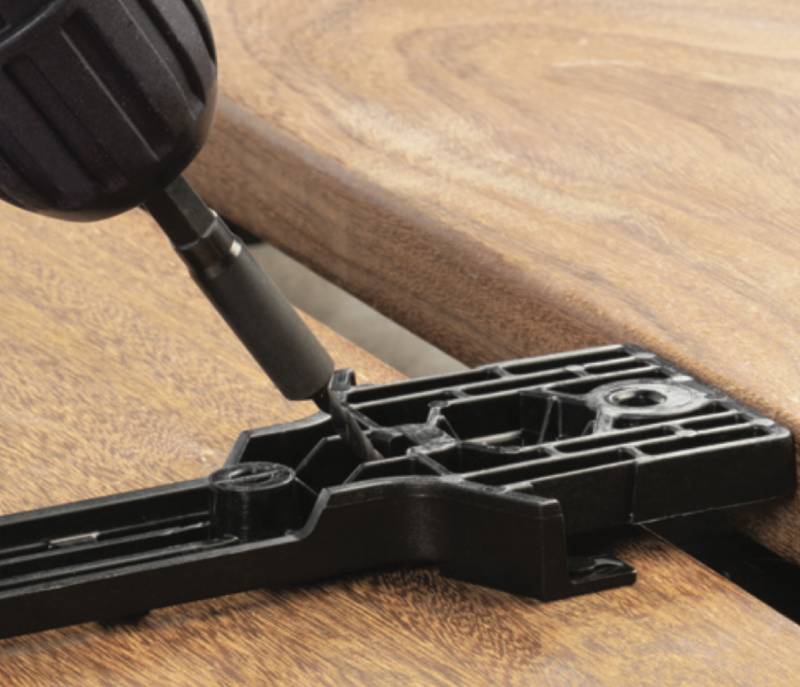 Step drill bit with stop
The fixed stop, pre-drilling bit is specially designed to avoid drilling through the board, and ensure quick installation, compliant with requirements for pre-drilling boards.
It is made of shaped, ground HS steel.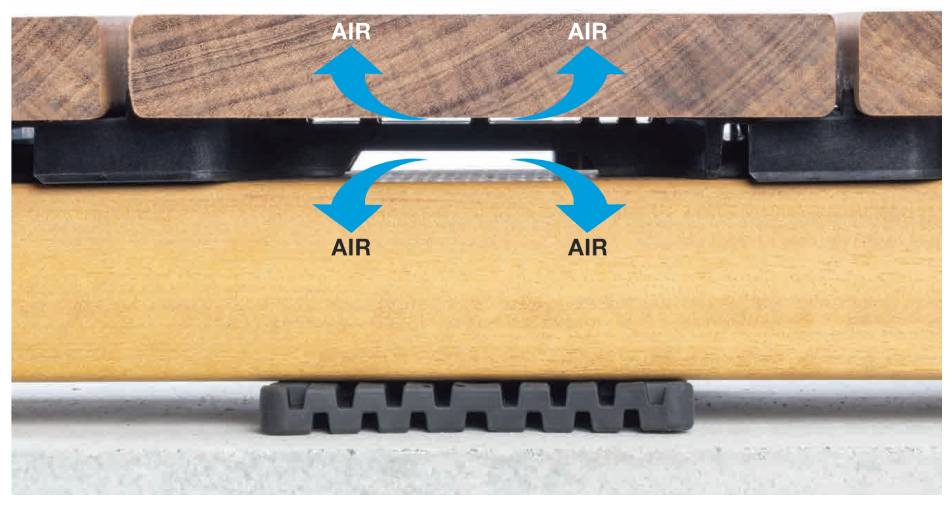 DISPOSITIF INTÉGRÉ POUR LA VENTILATION DES LAMES
The Roots fastenings provide an effective solution for detaching the boards from their supports and ventilating their underside.
The built-in separation device which acts as a ventilation shim reduces the risk of water being trapped, and also of the boards warping.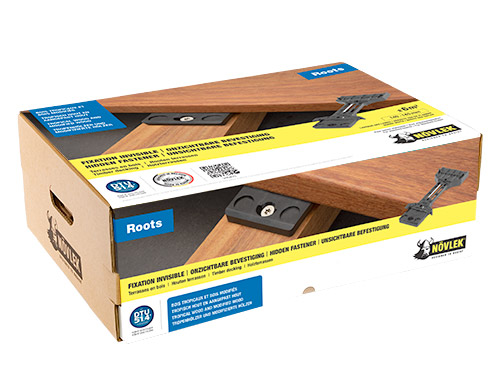 Tropical and
modified wood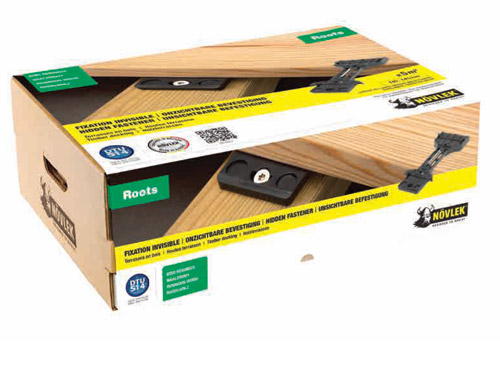 Softwood