Various species available
A wide range of plugs in exotic, resinous or treated timbers is available, for a perfect match with the species of the structure to be produced and ensure an exceptional, top-of-the-range finish.

The plug must be fitted in line with the wood grain, so it follows that of the structure.
The chamfer helps insert the plug in place.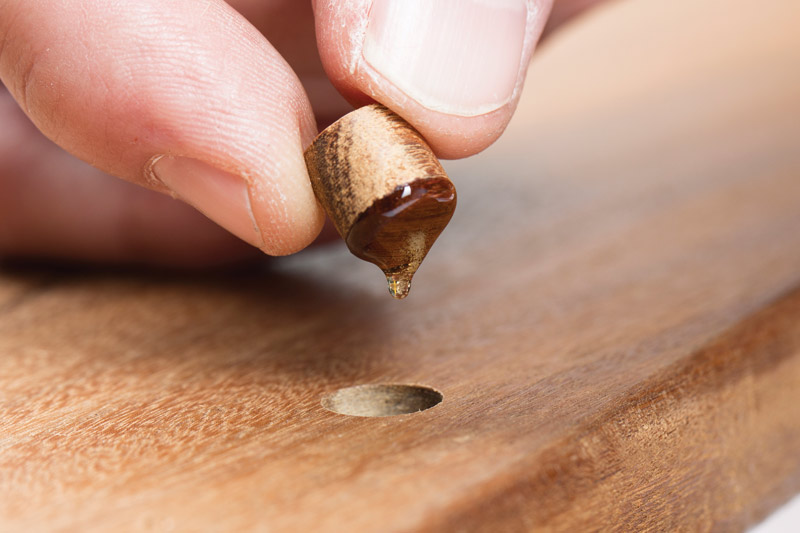 D4 PU glue
The plugs must be glued with a polyurethane (PU) wood glue D4 (NF EN 204).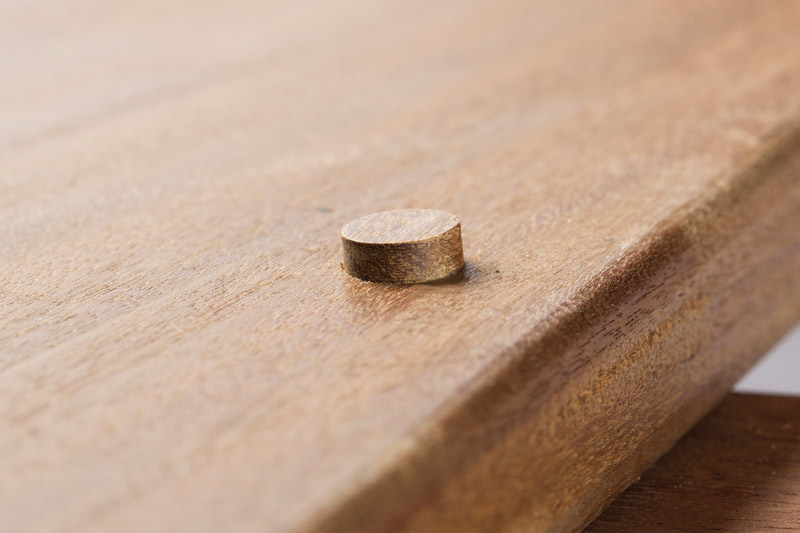 Leave the plug to protrude 2 to 3 mm
For a perfect finish, with the plugs completely flush, leave the plug some 2 to 3 mm proud of the surface so it can be easily cut back.
The ideal drilling depth is 7 mm.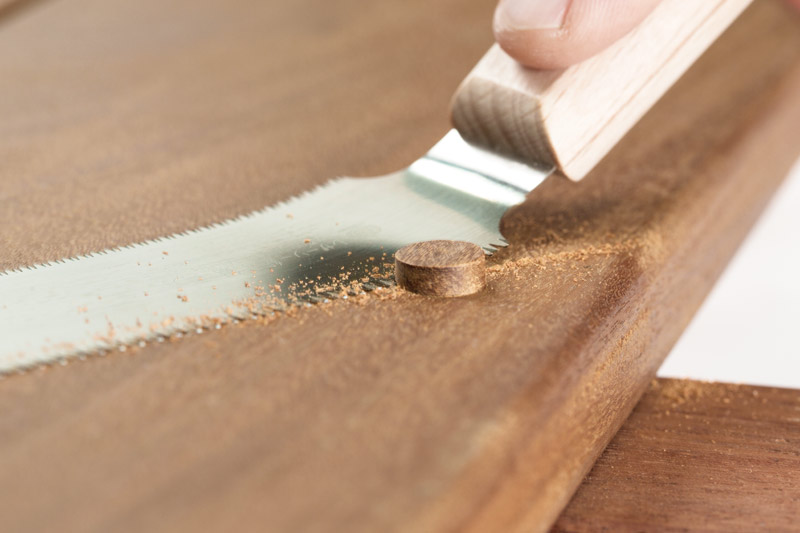 Cutting
To ensure the plug is completely flush with the surface of the structure, it must be cut with a hand saw (flexible blade with Japanese teeth) or a perfectly sharpened wood chisel. The cut must be made in the direction of the wood grain of the plug.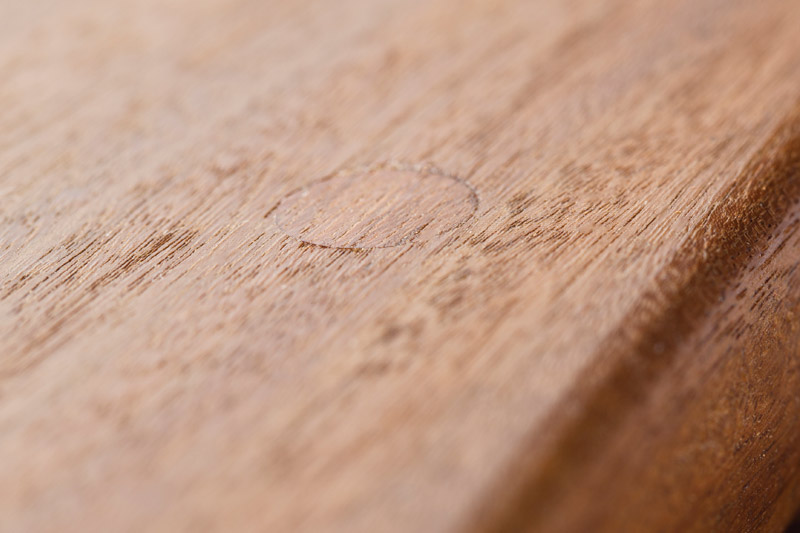 A perfect result
The quality of the insertion and the cut, as well as respect for the installation rules, ensure a perfect, durable result.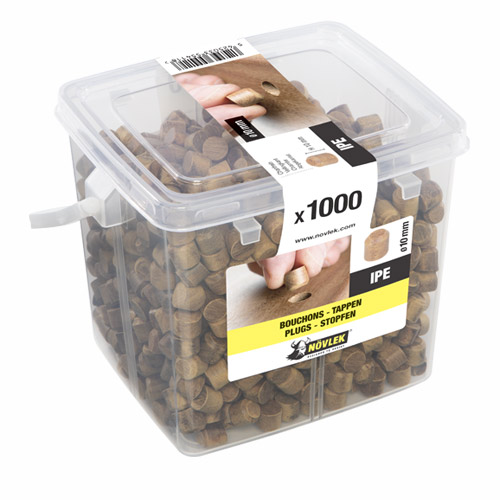 1000 pieces
Ø 10 mm
---
Ipé, Padouk, Accoya®, Kebony®, Mélèze, Cumaru, Merbau, Afrormosia, Doussié, Massaranduba, Garapa, Frêne thermo, Chêne, Châtaignier, Itauba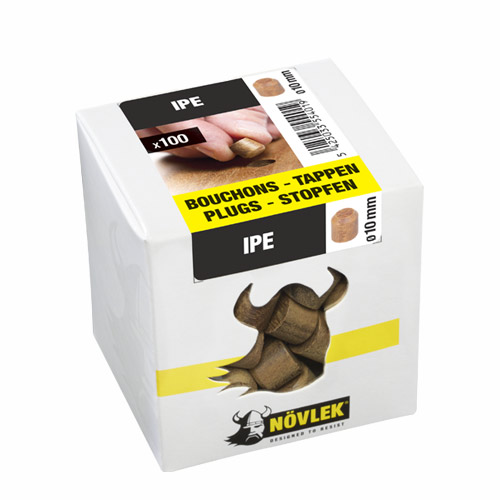 100 pieces
Ø 10 mm
---
Ipé, Padouk, Accoya®, Kebony®, Mélèze, Cumaru, Merbau, Afrormosia, Doussié, Massaranduba, Garapa, Frêne thermo, Chêne, Châtaignier, Itauba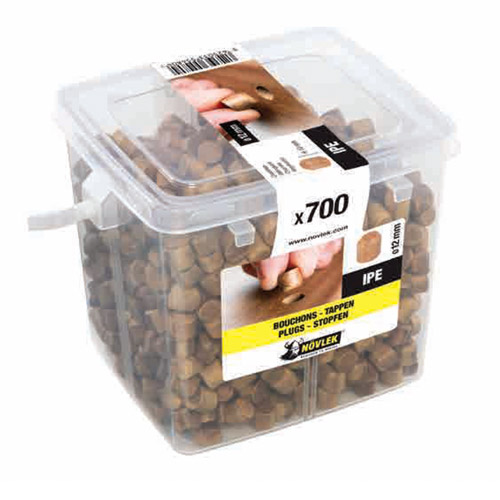 700 pieces
Ø 12 mm
---
Ipé, Padouk, Chêne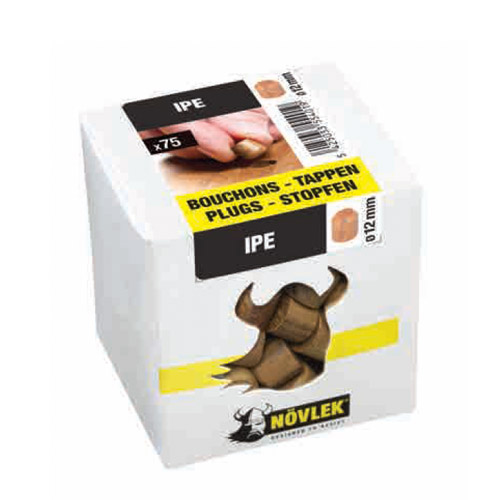 75 pieces
Ø 12 mm
---
Ipé, Padouk, Chêne