Écartement en bout de lames
Pour garantir la ventilation et la salubrité des bouts de lames.
Écartement entre lames en partie courante
Trois épaisseurs pour garantir l'écartement approprié selon le bois et le taux d'humidité des lames lors de la pose.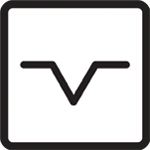 EXCLUSIVE "V" PROFILE
EASY TO REMOVE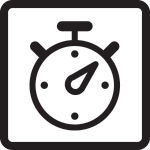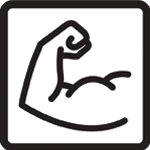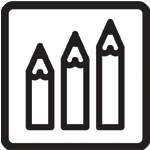 1 COLOUR = 1 SIZE
ERROR-FREE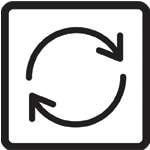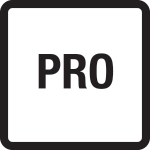 UNCOMPROMISING
QUALITY AND PERFORMANCE
COMPLIANCE DTU 51.4
The NÖVLEK® spacers comply fully with the requirements of the NF DTU 51.4 standard as regards thicknesses of the shims for spacing between boards.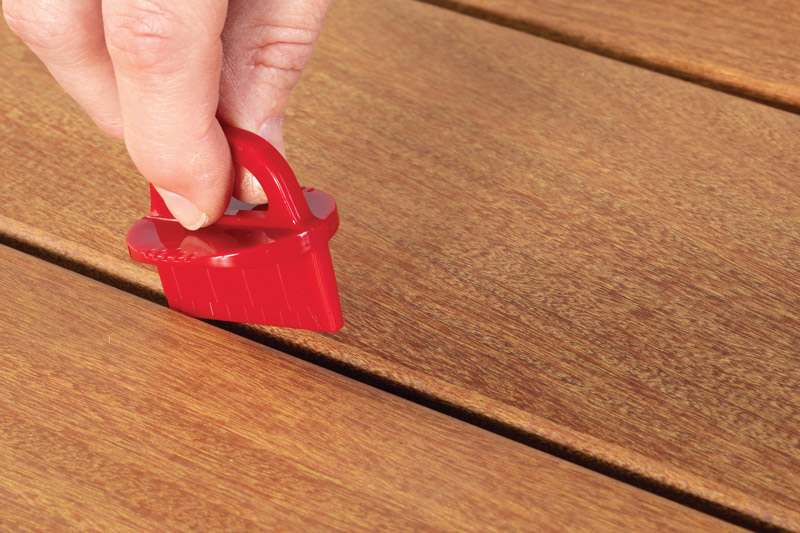 Perfectly designed shapes
The exclusive V profile, and the wide handle ensure that the NÖVLEK® spacer is easy to fit and remove.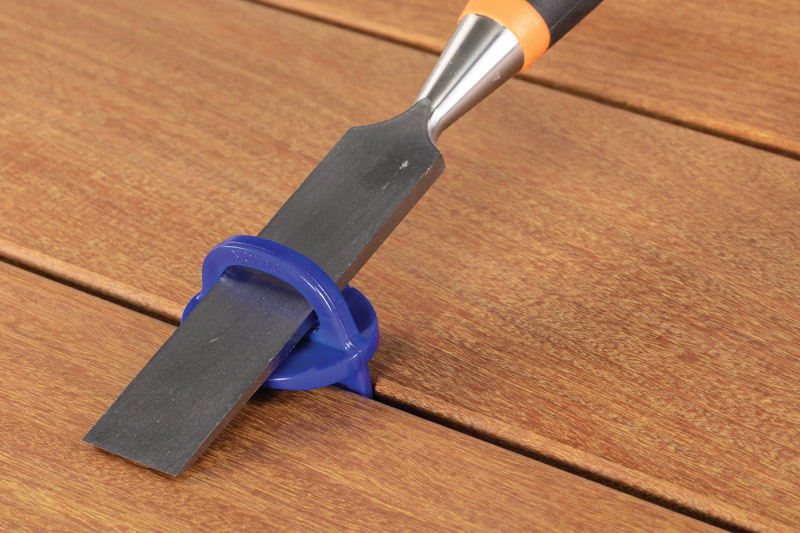 Ready for all situations
If necessary, a tool such as a wood chisel can fit through the wide, open handle.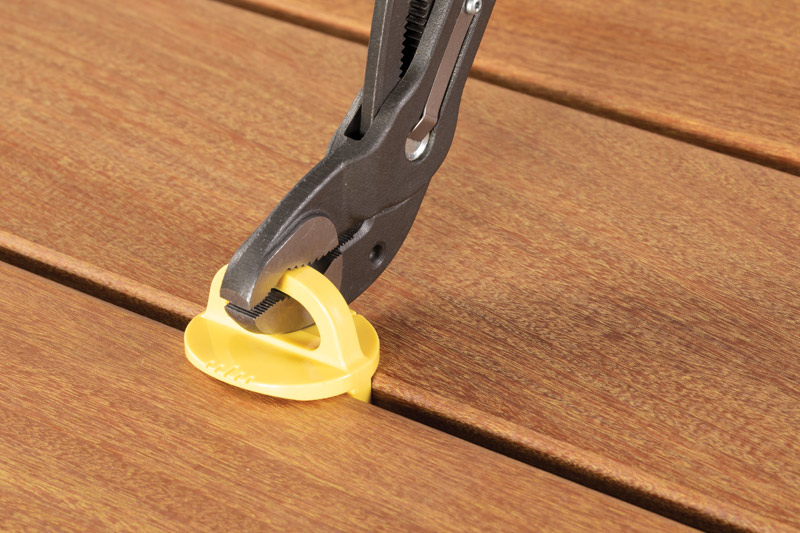 Exceptional strength
The exceptional strength of the handle means that significant force can be applied with no risk of breaking.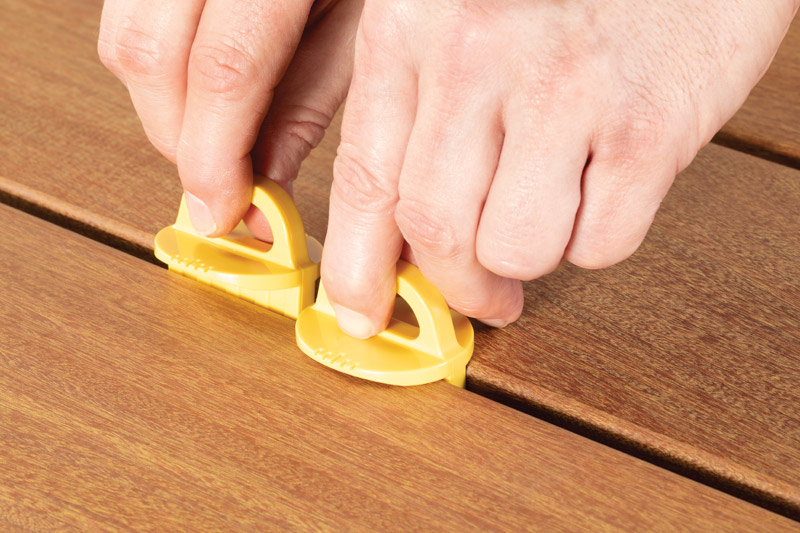 Designed to the last detail
The chamfered edge of the spacer allows a lever movement to be applied between the boards, in order to release a spacer easily.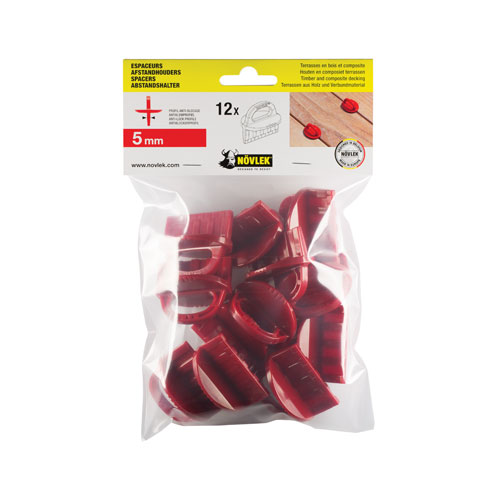 1 size – 12 pieces
---
3 mm (blue)
5 mm (red)
7 mm (yellow)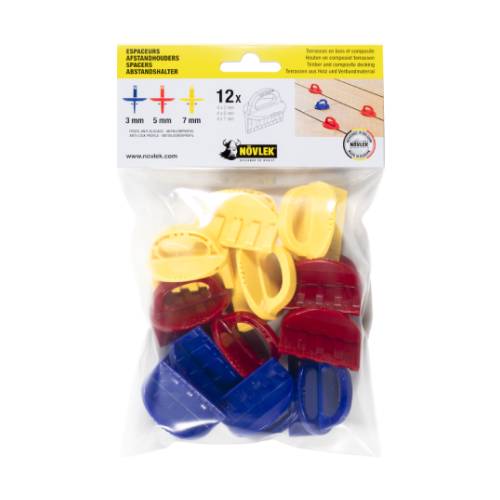 Mix 3 size mix – 12 pieces
---
4 x 3 mm – 4 x 5 mm – 4 x 7 mm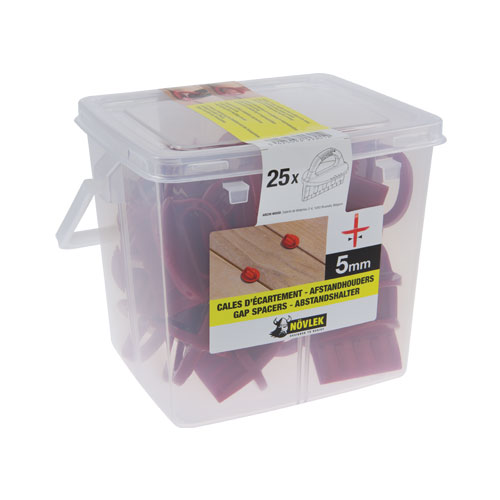 1 size – 25 pieces
---
3 mm (blue)
5 mm (red)
7 mm (yellow)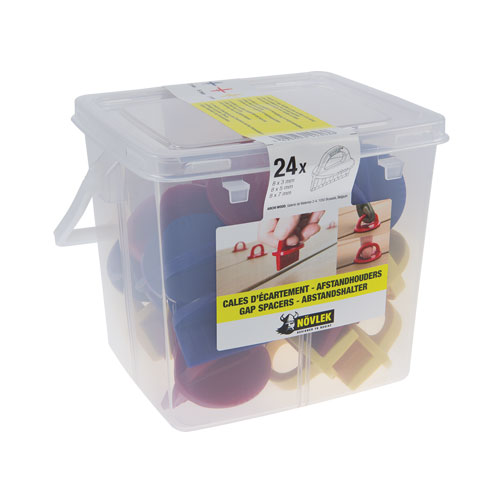 Mix 3 size mix – 24 pieces
---
8 x 3 mm – 8 x 5 mm – 8 x 7 mm