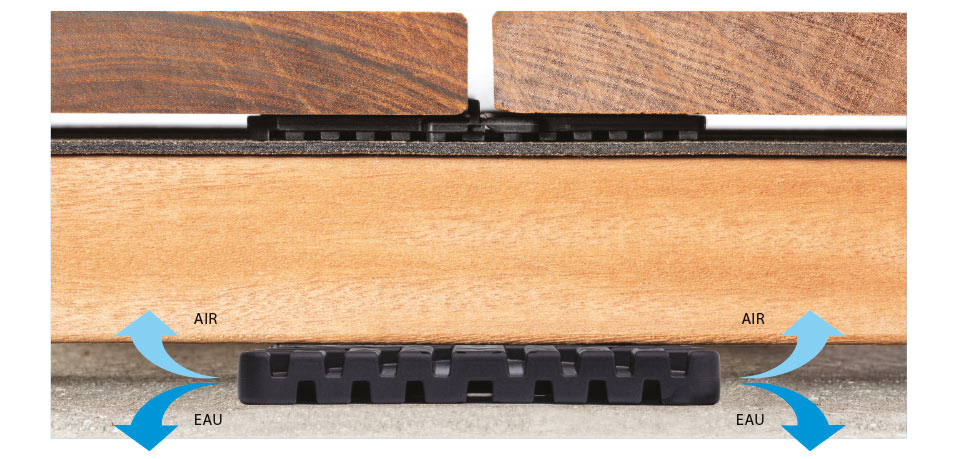 Wooden joists should never be placed on the ground or even directly on their support structures such as concrete blocks or ground beams.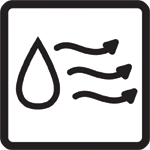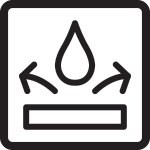 COMPLETELY WATERPROOF
NON-POROUS MATERIAL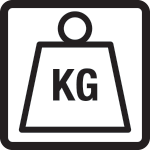 EXCEPTIONAL COMPRESSION
RESISTANCE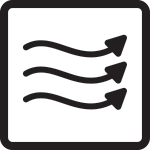 COMPLETE VENTILATION OF THE WOOD
ELIMINATES WATER RETENTION AREAS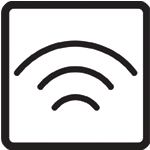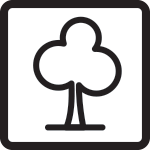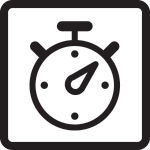 QUICK AND EASY TO INSTALL
POSITIONING
MARKS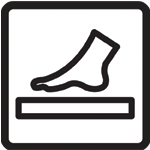 SHOCK-ABSORBING
GREATER COMFORT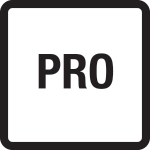 UNCOMPROMISING QUALITY
AND PERFORMANCE
COMPLIANCE DTU 51.4
The NÖVLEK® isolation shims comply fully with the requirements of the NF DTU 51.4 standard as regards shims for the installation of joists.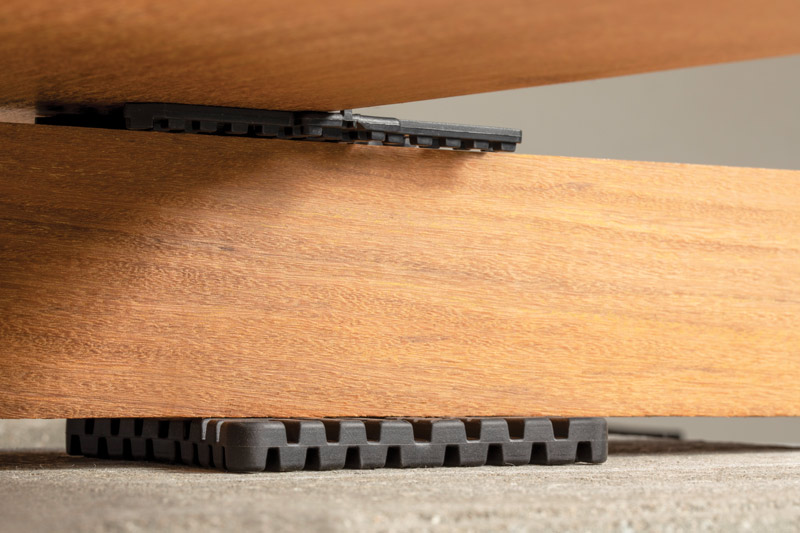 Increased stability and lifespan
The multiplicity of channels on the surface ensure ventilation and effective water runoff. There is no risk of water retention between shim and joist, and between shim and ground. This significantly improves stability and durability of the joists.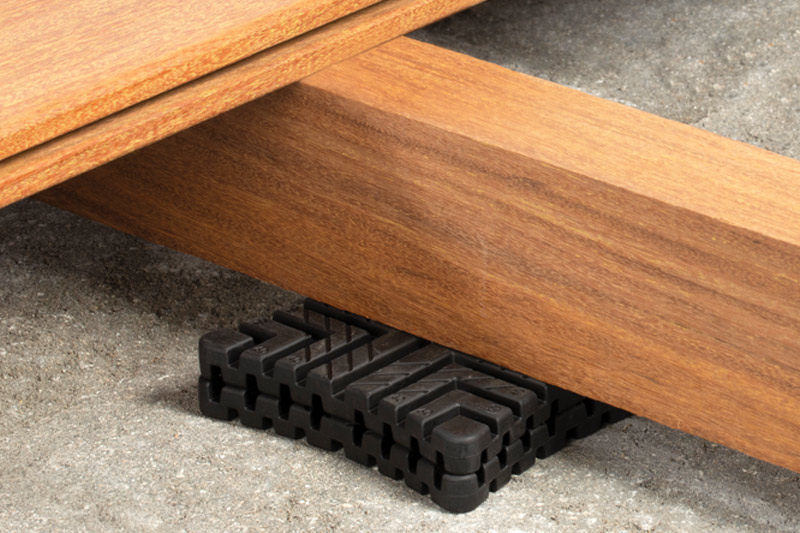 Stackable and combinable with each other
The isolation shims stack and combine together to the height wanted or required by standards in force.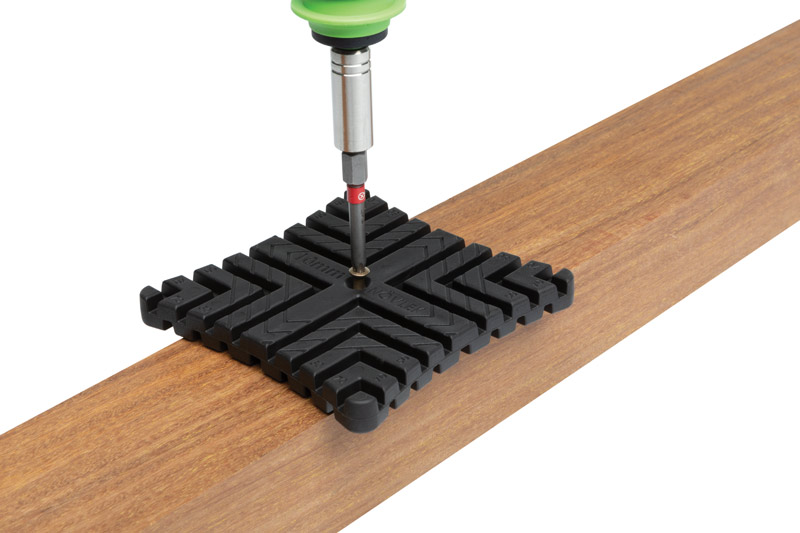 Screwing the shim on the underside of the joist
It is recommended to screw the shims under the structure, to prevent them from moving when the joists are being adjusted during laying, or subsequently over time. Guaranteed to save time.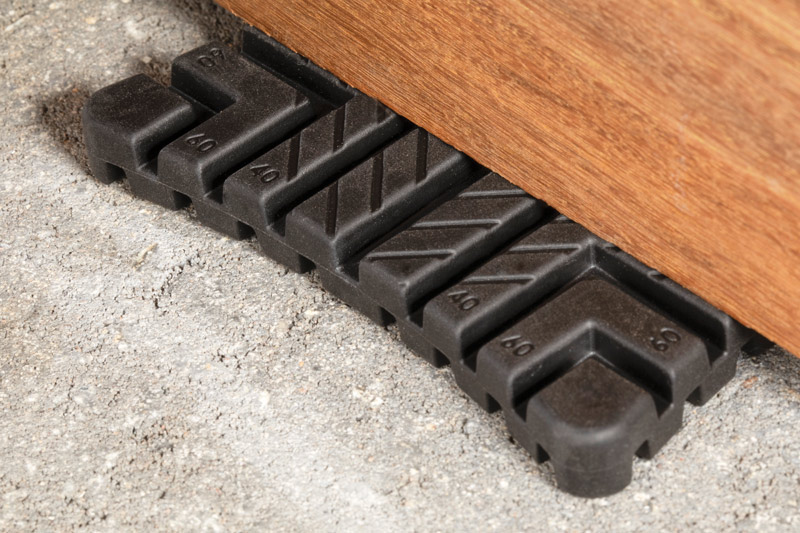 Placement indicators
Ensure precise positioning and very speedy installation.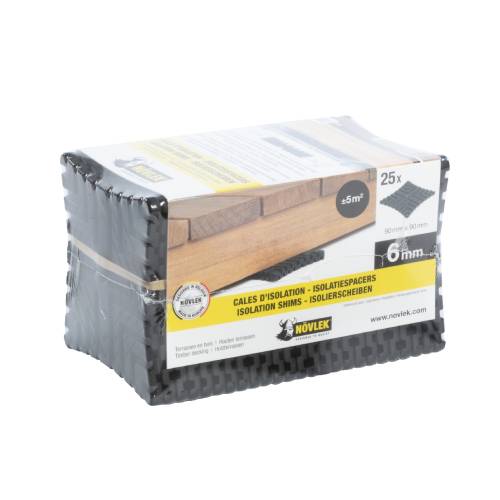 6 mm
25 pieces
± 5m2
---
Epaisseur: 6 mm
Dimensions: 90 x 90 mm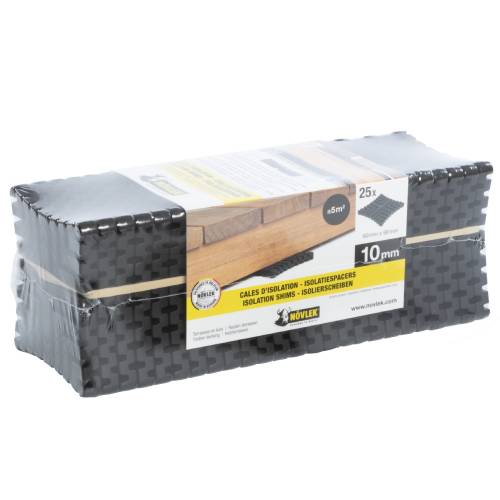 10 mm
25 pieces
± 5m2
---
Epaisseur: 10 mm
Dimensions: 90 x 90 mm